100% NO RISK MONEY BACK GUARANTEE | FREE SHIPPING ON ALL ORDERS OVER $99.00
0 ITEMS
$0.00
Find your Printer

Loading...please wait

Advanced Printer Search
Customer Reviews
Excellent

4.9 / 5 based on
2882 reviews

25 May 2017
Excellent and prompt service. Thank you.
Lyndall

25 May 2017
Good service and received within a few days - will use again!
Matthew

24 May 2017
Very prompt delivery, arrived within 24 hours and in good condition. Pleased to give feedback.
Marilyn

24 May 2017
As usual the inks ordered arrived promptly and were the correct ones. Takes the hassle out of buying printer ink.
Warren

24 May 2017
Great prices, amazing turnaround. Moira
Moira

24 May 2017
Always outstanding ease of ordering, promptness in dispatching and most impressive speed in delivery. Have been using Ink Depot for several years. Once I found a cheaper price and Ink Depot happily and without question price-matched! So impressed - year in - year out. Thanks for making doing business easy.
Adrian

24 May 2017
Parcel arrived in good order and reasonable time - I live in North West NSW and don't receive regular mail . I would always prefer goods sent parcel post, as I am a farmer and also there isn't a freight depot in my nearest town
May

24 May 2017
You guys are great. It is so easy to order and reorder and the service is very fast.
Thanks again and again.
k
kieron

24 May 2017
Super fast delivery and very competitive prices, will use again ..CB
Craig

24 May 2017
Great prices and very quick delivery
Ian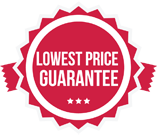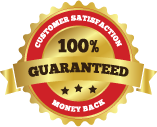 90 Day Money Back
Guarantee for your peace of mind
(read more)
Sharp Australia
Following the award of a patent for the 'Tokubijo' snap buckle and the beginning of a metalwork shop in Tokyo in 1912, Tokuji Hayakawa, had started a small business. Three years later, following research and manufacturing developments Mr Hayakawa developed the 'Ever-Sharp Pencil' that was embraced by the global markets. The company name as known today, Sharp, orignated from this product.
The dream of Mr Hayakawa has always been to "make products that other companies want to imitate". Over the years Sharp has grown and continually strives to make technologically advanced one-of-a-kind products.
In 1953 Sharp launced the first Japanese made TV Sets. The 60's saw the production of home-use microwaves, desktop calculators, and colour TVs. The 70s cemented Sharp's presence with the introduction of pocket calculators and mass production of colour TVs in Australia. The 70s and 80s saw huge global growth for Sharp with subsidiaries across the globe and the development of LCD TVs. Sharp continues to expand and improve its range of products to keep abreast of consumer needs.
In light of all of Sharp's work over the years it is no surprise that Sharp has been designing products to meet the needs of Australians and other global consumers for many years. In 1992 Sharp celebrated 80 years of operation and continues to be a global leader in techonology, especially LCD and solar technology.
The Ink Depot online store offers a range of Sharp printer cartridges to meet your needs at affordable prices. Fast delivery and great customer service have become synonymous with Ink Depot. So make Ink Depot your one stop shop for all of your printing needs today.
Continue Shopping