100% NO RISK MONEY BACK GUARANTEE | FREE SHIPPING ON ALL ORDERS OVER $99.00
0 ITEMS
$0.00
Find your Printer

Loading...please wait
Customer Reviews
Excellent

4.9 / 5 based on
2430 reviews

19 Jan 2017
Always 5 out of 5 stars for service, stock availability and speedy dispatch.
Graeme

19 Jan 2017
I couldn't believe it when my 11am online order was delivered to our door on the same afternoon. We live in the south eastern of Melbourne.
Bruce

19 Jan 2017
I was amazed at the speed of delivery. First consignment arrived less than 24 hour after ordering; second arrived following day. And I live in Mackay, where it normally takes nearly a week for ordinary mail to arrive from Brisbane.
Denis

19 Jan 2017
ALways arrive the day I order them QUick efficient and professional. Plus prices are fair and reasonable.
Rachel

19 Jan 2017
My order arrived in good order, as usual, the next day after I placed the order over the phone.
Clyde

19 Jan 2017
Extremely happy. Ordered Monday evening & delivered to Western Victoria on Wednesday lunchtime . Have dealt with this company for 5 years & no problems.
Terry 19/1/17
Terence

19 Jan 2017
Both my husband & I have printers. We order, next day inks arrive! Fantastic service (we live in the country) & no problems with our inks at all. Only ever buy genuine
Lorraine

19 Jan 2017
Excellent service! Arrived the next day.
Stuart

19 Jan 2017
I have been using Ink depot for over 7 years and I am 100 percent satisfied with there products, price and service. Also they have the fastest delivery on the planet.
Paul

19 Jan 2017
The service is amazing, delivered the next day, packed securely and received in great condition. I have used Ink Depot for many years and have always received the same excellent service. Cannot be faulted!!
One observation, please be more specific with your promotions, not always what you advertise on your website.
John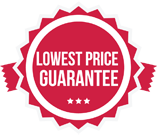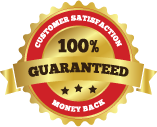 90 Day Money Back
Guarantee for your peace of mind
(read more)
Sharp Australia
Following the award of a patent for the 'Tokubijo' snap buckle and the beginning of a metalwork shop in Tokyo in 1912, Tokuji Hayakawa, had started a small business. Three years later, following research and manufacturing developments Mr Hayakawa developed the 'Ever-Sharp Pencil' that was embraced by the global markets. The company name as known today, Sharp, orignated from this product.
The dream of Mr Hayakawa has always been to "make products that other companies want to imitate". Over the years Sharp has grown and continually strives to make technologically advanced one-of-a-kind products.
In 1953 Sharp launced the first Japanese made TV Sets. The 60's saw the production of home-use microwaves, desktop calculators, and colour TVs. The 70s cemented Sharp's presence with the introduction of pocket calculators and mass production of colour TVs in Australia. The 70s and 80s saw huge global growth for Sharp with subsidiaries across the globe and the development of LCD TVs. Sharp continues to expand and improve its range of products to keep abreast of consumer needs.
In light of all of Sharp's work over the years it is no surprise that Sharp has been designing products to meet the needs of Australians and other global consumers for many years. In 1992 Sharp celebrated 80 years of operation and continues to be a global leader in techonology, especially LCD and solar technology.
The Ink Depot online store offers a range of Sharp printer cartridges to meet your needs at affordable prices. Fast delivery and great customer service have become synonymous with Ink Depot. So make Ink Depot your one stop shop for all of your printing needs today.
Continue Shopping