Find your Printer



Loading...please wait
Customer Reviews
Excellent
4.9 / 5 based on
7725 reviews

30 Sep 2020
The products I ordered from Ink Depot arrived within a couple of days in good order and were very cheap.
Robert

30 Sep 2020
I ordered paper and it arrived next day! Absolutely fabulous service and the quality is great. You guys saved me bigtime as my normal supplier had l...
Robyn

30 Sep 2020
Excellent service
Dalbir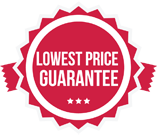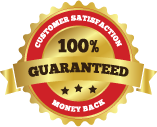 90 Day Money Back
Guarantee for your peace of mind
(read more)
Payment Options
| | |
| --- | --- |
| | - Master Card , Visa Card |
| | - MasterPass |
| | - American Express |
| | - Paypal |
| | - Direct Deposit |
Please call Sales on 1300 246 116 if you would like to pay by Cheque or Money Order.
PayPal
A PayPal Account is a convenient way of paying without having to enter your credit / debit card details. PayPal process payments by Visa, Mastercard and American Express credit and debit cards. If you do not have a PayPal account, you can still use their Guest payment facility to pay by credit card, however, the payment will be recorded as PayPal on your account statement. PayPal boasts over 20 million active accounts in 190 markets worldwide.
Visa & Mastercard Payments
All Visa and Mastercard payments are processed using the Commonwealth Banks Merchant facility called 'CommWeb'. Your credit card payment will be subjected to the highest levels of security the banking industry has to offer.
MasterPass
MasterPass is the new simple, convenient way to pay online with the multi-tiered security of the MasterCard network in partnership with your own bank. It's the perfect combination of safety and convenience. With MasterPass, your payment and shipping information is stored by your bank in one safe place.
American Express Payments
American Express credit card payments can be processed online online through the PayPal Guest facility. There is no need to have a PayPal account. Please note that we are unable to take American Express Payments for orders made by telephone.
Direct Deposits
You can use internet banking to transfer the funds directly into our bank account. Once the transfer has been made, please e-mail [email protected], putting your order number in the subject line and attaching a copy of the bank confirmation which should contain the banks standard header. Alternatively, you can fax us the payment confirmation on (07) 3009 0037. Once the funds have arrived in our account we will process your order. Note that if you transfer funds from the Commonwealth Bank, they will appear in our account on the same day, otherwise there is a 2 to 3 day delay whilst the bank transfer is processed between banks.
Our account details for Direct Deposits are as follows:
| | |
| --- | --- |
| Account No.: | 1029 1525 |
| BSB Number: | 064-152 |
| Account Name: | Ink Depot |
| Bank Name: | Commonwealth Bank |