Ink Cartridges for Canon Pixma MP250 Printers in PIXMA Series
The Pixma MP250 printer is designed to work with the following PG-510, PG-512, CL-511, CL-513 Ink Cartridges namely - CL-511 Colour, CL-513 Colour, PG-510 Black, PG-512 Black.
Ink Depot offers a great range of Canon Ink Cartridges for your Canon Pixma MP250 device with high quality products at very competitive prices. We offer a 100% money back guarantee for all consumables you have purchased from us and with 98% of our advertised products in stock, you can be assured of a speed delivery.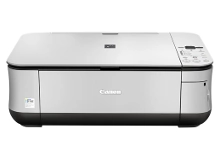 Printer for display only - not held in stock
Customer Reviews
What our customer says about their PIXMA Series or Pixma MP250 Ink Cartridges purchases

Marian, Wednesday 13 July, 2022
Great service, excellent prices, speedy delivery. Totally satisffied customer.

Judy, Saturday 26 March, 2022
Order was processed promptly. Delivery was an issue. No one rang our doorbell even though my husband and I were home all day. Luckily I checked the tracking and it said delivered and signed by "ATL". I ran to the door and the parcel was on the floor , 2 metres from our door. Deliveries have gone missing before and delivered to wrong addresses spelling close to ours eg Compton vs Crompton, both in West Pennant Hills.

Wendy, Wednesday 25 August, 2021
A very efficient business. Order today and the goods arrive in record time. So easy too.

Lyneve, Wednesday 30 June, 2021
I've been a very satisfied customer of Ink Depot for years and applaud their consistent, fast, reliable service! Thanks a million!

Melvyn, Friday 18 September, 2020
Excellent delivery service

David, Wednesday 29 April, 2020
It was my first order the service was excellent and the delivery was very fast. I will definitely be using inkdepot again and highly recommend them.

Colin, Thursday 02 April, 2020
Great service helpfull staff amazed how quickly my order arrived . Col

Melvyn, Friday 21 June, 2019
Prompt Service

Judy, Friday 03 August, 2018
Exceptional service. Delivery time almost as quick as if I had pounded the paths myself. Price fair also.

Robert, Friday 06 April, 2018
Excellent service, delivered in 2 days, with products as ordered

Karen, Saturday 30 September, 2017
Great product ,very fast delivery.

Peter, Friday 10 March, 2017
This cartridge did not work. I shall not be buying remanufactured cartridges again

Terri, Saturday 21 January, 2017
Always fast, efficient service.

Debbie, Saturday 09 July, 2016
Fast!!! I put my order through at 9am & it was delivered by 3pm the same day! Absolutely fantastic.

Robert, Wednesday 24 February, 2016
Not only great prices but fabulous service. Order placed at 9.48 am online, confirmed shipped at 11.51am and delivered to me at 2.15 pm. Total process around 4 hrs. Take a bow Ink Depot.

Jennifer, Wednesday 21 October, 2015
I can only say that I am amazed, each time I order through Ink depot, how quickly the goods are delivered. Last week I had same day service.... fantastic. You are kept informed as to the progress of your order which is a plus. The company was great on an item I once returned and was given credit for. I would recommend them to anyone. Prices are reasonable too Jenny

Ben, Monday 18 May, 2015
Ordered Friday 11 am arrived Monday 9am... that's service...
View more reviews
Claim your money back guarantee for your Canon Pixma MP250 Ink Cartridges / Consumables
All products sold by Ink Depot are supported by a 100% money back guarantee. If you are not entirely satisfied with the performance of your Pixma MP250 printer consumables then we will gladly offer you a refund, credit or replacement. This guarantee is valid for up to 90 days after the date of your purchase. For further details about the terms and conditions of this guarantee offered by Ink Depot please see our see returns policy.
How fast will your Canon Pixma MP250 consumables be delivered to you?
We use FAST Australia Wide courier delivery. Your cartridges will usually be dispatched from either the Melbourne, Sydney, Brisbane, Adelaide or Perth Warehouse the same day if ordered before 1pm. As a general guide, deliveries to major cities will take 1 to 2 days whilst it could take up to 5 days for more remote areas. We offer FREE delivery for orders over $99.00 or only $6.95 for orders under $99.00. See our shipping policy for further details.
If you are looking for an updated driver or an instruction / user manual for your Pixma MP250 printing device, please check the Manufacturers' website.