Find your Printer



Loading...please wait
Customer Reviews
Excellent

4.9 / 5 based on
4388 reviews

14 Aug 2018
First time ordered. Shipment was returned due to carrier being to lazy. When informed Inkdepot dispatched another order to me without any trouble. Received this order okay will definitely be dealing with this Company again. Their Customer Service is 100%
Ann

14 Aug 2018
On Time In Full. Thanks.
Richard

14 Aug 2018
Easy to order and extremely prompt delivery. As a first time user of this site was very impressed.
Maria

12 Aug 2018
Dealing with you for quite a few years and always receive quality products, well packed and delivered very very promptly
Isaac

12 Aug 2018
apart 1st lot wrongly addressed .it war corrected 2 nd time and arrived in 3 days .excellant service ,,will use again and reccomend to friends ...thank you//
William

12 Aug 2018
Decided to try compatibles due to cost of originals. So far very happy, colours are the same and no ink leakage. Minor problem with delivery - 1x wrong colour sent but received right one next day.
Bruce

11 Aug 2018
Ink Depot always reliable and efficient.
suzanne

11 Aug 2018
Great, fast service at the best prices around!
Jeff

10 Aug 2018
Excellent service from start to finish. Easy online ordering. Extremely fast efficient delivery.
Raelene

10 Aug 2018
Great. Fast delivery. Great prices
Heidi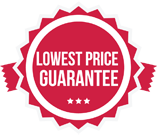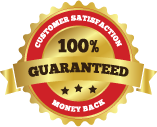 90 Day Money Back
Guarantee for your peace of mind
(read more)