Find your Printer



Loading...please wait
Customer Reviews
Excellent
4.9 / 5 based on
5678 reviews

19 Jul 2019
I was very impressed with the delivery service provided by Ink Depot. I ordered my printer at 1 pm and it was delivered before 10 am the next day!
Elaine

19 Jul 2019
Quick and great service. But it's a pity the couriers don't leave the parcel where you requested.
Ian

19 Jul 2019
Great product and printing well. Delivery was super quick.
Pamela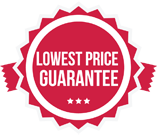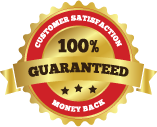 90 Day Money Back
Guarantee for your peace of mind
(read more)
We have detected that your browser does not support cookies, or has set cookies to be disabled.
To continue shopping online, we encourage you to enable cookies on your browser.
For
Internet Explorer
browsers, please follow these instructions:
Click on the Tools menubar, and select Internet Options
Select the Security tab, and reset the security level to Medium
We have taken this measurement of security for your benefit, and apologize upfront if any inconveniences are caused.
Please contact the store owner if you have any questions relating to this requirement, or to continue purchasing products offline.
Continue Shopping