100% NO RISK MONEY BACK GUARANTEE | FREE SHIPPING ON ALL ORDERS OVER $99.00
0 ITEMS
$0.00
Find your Printer

Loading...please wait

Advanced Printer Search
Customer Reviews
Excellent

4.9 / 5 based on
2767 reviews

22 Apr 2017
Have been using your products for a few years now.
Have very high regard for all your products, the delivery time is exceptional. Would recommended your products to everyone.
Margaret.
Margaret

21 Apr 2017
Very fast delivery.Excellent service.
Thea

21 Apr 2017
Easy to order and used Ink Depot because of the free shipping offer. Will definitely use them again.
Suzanne

21 Apr 2017
Second time I have dealt with Ink Depot and given the fact that I purchased products on the day before Easter, it arrived first business day the following Tuesday
Noel

21 Apr 2017
Quick and efficient service.
Klyne

20 Apr 2017
Have been buying cartridges from inkdepot for a few years now and always on time at a great price. Recommend to anyone.
Kenneth

20 Apr 2017
I have always been happy with the service (always next day delivery) & have had no problems with any of the compatible cartridges. Regards Malcolm.
Malcolm

20 Apr 2017
Easy to use website. Quick delivery. No fuss operation
Brian

20 Apr 2017
Excellent service. Purchasing was easy as was the checkout process. Ordered in the afternoon and the order was here the next day. Would recommend this company to anyone
Sharon

20 Apr 2017
Shipping was very quick and the toner cartridges are absolutely perfect! My printer is out of warranty, so I had no issue trying them. I would definitely recommend Ink Depot and these toner cartridges to anyone!
CLAIRE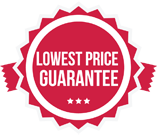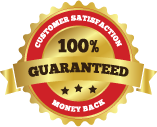 90 Day Money Back
Guarantee for your peace of mind
(read more)
We have detected that your browser does not support cookies, or has set cookies to be disabled.
To continue shopping online, we encourage you to enable cookies on your browser.
For
Internet Explorer
browsers, please follow these instructions:
Click on the Tools menubar, and select Internet Options
Select the Security tab, and reset the security level to Medium
We have taken this measurement of security for your benefit, and apologize upfront if any inconveniences are caused.
Please contact the store owner if you have any questions relating to this requirement, or to continue purchasing products offline.
Continue Shopping