100% NO RISK MONEY BACK GUARANTEE | FREE SHIPPING ON ALL ORDERS OVER $99.00
0 ITEMS
$0.00
Find your Printer

Loading...please wait

Advanced Printer Search
Customer Reviews
Excellent

4.9 / 5 based on
3376 reviews

18 Oct 2017
Excellent service and delivery. Can't ask for more than that.
Graham

18 Oct 2017
Haven't used the toner cartridge just yet - trying to get every last bit out of my old ones. However, I cannot believe how quickly the product came out; I clicked on the order button, paid, then it was out the next day. Terrific, thank you.
David

18 Oct 2017
Impeccable prompt service -- as always. Yet to try the compatible inkjet cartridges just received.
John

18 Oct 2017
Excellent service and quality products. I have no criticism about this company.
Irena

18 Oct 2017
WAS EXTREMELY IMPRESSED WITH HOW QUICKLY SUPPLIES ARRIVED
GOOD QUALITY INK
Rou

18 Oct 2017
Great communicators. Great service. Great products.
Sharon

18 Oct 2017
Easy ordering and fast delivery. Prices are reasonable. Definitely will purchase from Ink Depot again.
Christine

17 Oct 2017
Very quick response to order and dispatch, arrived in 2 days - not in a major city
Lindy

16 Oct 2017
Great products, big savings and express deliveries, strongly recommend.
Geoff

16 Oct 2017
Great service!
Marjie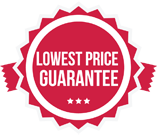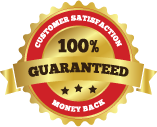 90 Day Money Back
Guarantee for your peace of mind
(read more)
We have detected that your browser does not support cookies, or has set cookies to be disabled.
To continue shopping online, we encourage you to enable cookies on your browser.
For
Internet Explorer
browsers, please follow these instructions:
Click on the Tools menubar, and select Internet Options
Select the Security tab, and reset the security level to Medium
We have taken this measurement of security for your benefit, and apologize upfront if any inconveniences are caused.
Please contact the store owner if you have any questions relating to this requirement, or to continue purchasing products offline.
Continue Shopping