Find your Printer



Loading...please wait
Customer Reviews
Excellent

4.9 / 5 based on
3896 reviews

24 Mar 2018
Great service and extra prompt delivery. Would definitely recommend them to everybody. Pricing was excellent too.
Helen

23 Mar 2018
Fantastic service. I ordered 10 ink cartridges and received them the next day👍👍👌👌
Mark

23 Mar 2018
Ordered in the morning and delivered in the afternoon. Can,t get better than that. Autralia Post take note
Robert

23 Mar 2018
Very quick response to my order-actually delivered earlier than anticipated!!
Adrian

23 Mar 2018
The Best,quickest delivery service,wouldn't use anybody else for cartridges.
marcus

23 Mar 2018
Thank you for such a great service. Have been ordering from you now for quite a while. Delivery was prompt and goods well packaged. Is good that your company delivers to a PO box and not just via courier as we find this more reliable and secure than house delivery where delivery agents can leave the packages sitting on top of letter box? At least when it goes to the PO Box we know it is secure. One again thank your for the excellent service and prompt response via phone.
Glen

23 Mar 2018
Ordered 4 x authentic inks very late in the afternoon, and they arrived the next morning. Packaging was superb, price was spot on, and the product was legit. I know where I'll be getting my ink from now on. A+
Merlin

23 Mar 2018
Still had not processed order after approx 3 weeks despite phone call. Had to cancel order. However very good at cancelling order and refund when asked.
Harry

23 Mar 2018
good product & quick delivery. highly recommend.
Danni

23 Mar 2018
The cartridges were delivered from Brisbane to Sydney within 24 hours. That's great service.
David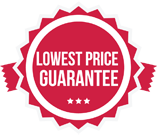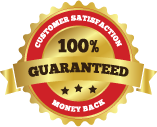 90 Day Money Back
Guarantee for your peace of mind
(read more)
We have detected that your browser does not support cookies, or has set cookies to be disabled.
To continue shopping online, we encourage you to enable cookies on your browser.
For
Internet Explorer
browsers, please follow these instructions:
Click on the Tools menubar, and select Internet Options
Select the Security tab, and reset the security level to Medium
We have taken this measurement of security for your benefit, and apologize upfront if any inconveniences are caused.
Please contact the store owner if you have any questions relating to this requirement, or to continue purchasing products offline.
Continue Shopping