100% NO RISK MONEY BACK GUARANTEE | FREE SHIPPING ON ALL ORDERS OVER $99.00
0 ITEMS
$0.00
Find your Printer

Loading...please wait

Advanced Printer Search
Customer Reviews
Excellent

4.9 / 5 based on
2957 reviews

26 Jun 2017
Next day arrival great!
Ian

26 Jun 2017
knowledgable, friendly, next day delivery, top range products.
Lisa

25 Jun 2017
Excellent service, goods arrive on time, no hassles
Malcolm

25 Jun 2017
Have been using ink depot for many years and products always arrive in good conditions and fast delivery. Happy Shopper!
Michelle

25 Jun 2017
The service provided by the call center was excellent. Ordered in the morning and was delivered the same day Brisbane to Melbourne!?
Neville
Neville

24 Jun 2017
always very reliable and good prices,the free postage is great when you spend $99 which isn't hard to do at such a great shop!
michelle

23 Jun 2017
Another satisfied customer. Ink Depot has a very fast delivery time. I placed an order early one week night and it was delivered about 1pm the following day. The cost of the original ink cartridges for my printer are cheaper than the retail stores but now I have changed to the generic brand, I am saving more money. No trouble with the generic ink.
Danny

23 Jun 2017
Great ink, but one complaint. Gave them authority to leave parcel at gate so I didn't have to find time to go to post office and parcels were still carded and not left at gate as requested.
Michelle

23 Jun 2017
Very happy... super quick service, ordered in the morning and received delivery later the same day !!!
Helen

23 Jun 2017
Always happy and confident with ink depot - excellent service
Vicki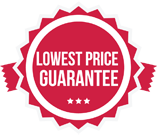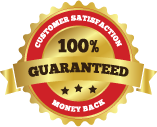 90 Day Money Back
Guarantee for your peace of mind
(read more)
We have detected that your browser does not support cookies, or has set cookies to be disabled.
To continue shopping online, we encourage you to enable cookies on your browser.
For
Internet Explorer
browsers, please follow these instructions:
Click on the Tools menubar, and select Internet Options
Select the Security tab, and reset the security level to Medium
We have taken this measurement of security for your benefit, and apologize upfront if any inconveniences are caused.
Please contact the store owner if you have any questions relating to this requirement, or to continue purchasing products offline.
Continue Shopping