100% NO RISK MONEY BACK GUARANTEE | FREE SHIPPING ON ALL ORDERS OVER $99.00
0 ITEMS
$0.00
Find your Printer

Loading...please wait

Advanced Printer Search
Customer Reviews
Excellent

4.9 / 5 based on
2569 reviews

25 Feb 2017
Very prompt service and delivery
Robert

25 Feb 2017
Thank you for amazing speedy delivery of the ink I needed - I had it in my printer within 24 hours of ordering! Genuine HP cartridges (905 for me) - and the best price for the 4 pack. You definitely have a regular customer in me!
Jane

25 Feb 2017
Excellent products (HP 951Xl all 4 calours) and very fast delivery
Myca

24 Feb 2017
Very prompt, excellent service. Fast delivery! Very competitive price! Highly recommend dealing with "ink depot'.
Veronika
Veronika

24 Feb 2017
great service etc..
stuart

24 Feb 2017
Great service, order processed and received before I could blink. Thanks so much for being very efficient.
stuart

23 Feb 2017
Excellent!
Ioannis

23 Feb 2017
good website, prompt delivery, no problems with the product
Alan

23 Feb 2017
Great service.
John

23 Feb 2017
The product and the company is 100% but the delivery side required more instructions as it took almost a week for them to leave the package if nobody was home as we instructed. should be able to choose which day prefer delivery.
pino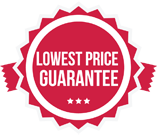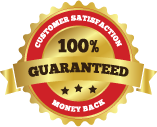 90 Day Money Back
Guarantee for your peace of mind
(read more)
We have detected that your browser does not support cookies, or has set cookies to be disabled.
To continue shopping online, we encourage you to enable cookies on your browser.
For
Internet Explorer
browsers, please follow these instructions:
Click on the Tools menubar, and select Internet Options
Select the Security tab, and reset the security level to Medium
We have taken this measurement of security for your benefit, and apologize upfront if any inconveniences are caused.
Please contact the store owner if you have any questions relating to this requirement, or to continue purchasing products offline.
Continue Shopping