100% NO RISK MONEY BACK GUARANTEE | FREE SHIPPING ON ALL ORDERS OVER $99.00
0 ITEMS
$0.00
Find your Printer

Loading...please wait

Advanced Printer Search
Customer Reviews
Excellent

4.9 / 5 based on
2891 reviews

30 May 2017
Very quick service - surprised when order delivered same day. Thank you.
Alison

29 May 2017
Friendly and helpful staff. Prompt and efficient delivery. Far cheaper range of products than I can buy locally
Wayne

28 May 2017
Always fast and excellent service .
Pam

28 May 2017
It was the fastest delivery to Darwin I've ever see. Thank you.
GATC

28 May 2017
Fast, efficient service. Printer arrived the next day which was both a surprise and pleasing. Thank you for your service.
Wayne

28 May 2017
I know that ink depot is always lower in price than others because i check the other sites.
Peter

26 May 2017
really nice colour good quality very happy.
Nora

26 May 2017
Another thoroughly satisfactory interaction with Ink Depot. Placed order on Sunday and laser cartridges were available for collection in Sydney on Tuesday. Prompt and impressive service.
Geoff

26 May 2017
Same day delivery. Very pleased.
cirilo

25 May 2017
Excellent and prompt service. Thank you.
Lyndall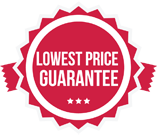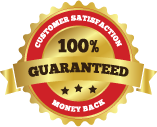 90 Day Money Back
Guarantee for your peace of mind
(read more)
We have detected that your browser does not support cookies, or has set cookies to be disabled.
To continue shopping online, we encourage you to enable cookies on your browser.
For
Internet Explorer
browsers, please follow these instructions:
Click on the Tools menubar, and select Internet Options
Select the Security tab, and reset the security level to Medium
We have taken this measurement of security for your benefit, and apologize upfront if any inconveniences are caused.
Please contact the store owner if you have any questions relating to this requirement, or to continue purchasing products offline.
Continue Shopping