100% NO RISK MONEY BACK GUARANTEE | FREE SHIPPING ON ALL ORDERS OVER $99.00
0 ITEMS
$0.00
Find your Printer

Loading...please wait

Advanced Printer Search
Customer Reviews
Excellent

4.9 / 5 based on
2681 reviews

26 Mar 2017
Excellent service, price and delivery. Would recommend this company.

Graeme
Graeme

26 Mar 2017
Fantastic service! Fast turn around great pricing. Will be coming back again
Erin

25 Mar 2017
Good products at a good price and speedy delivery
Neil

25 Mar 2017
The quickest delivery time I've ever experienced!
Julia

25 Mar 2017
always buy my ink from inkdepot, can't fault them. ordered on Thursday morning received it at Friday lunch time.could not ask for better service or better price.
Rod

25 Mar 2017
great product....great service....postage too dear.
John

25 Mar 2017
NOT the usual fast delivery service that I've come accustomed too
Trevor

24 Mar 2017
Delivered next day, very good service, quite surprised. Thanks
Stephen

24 Mar 2017
Great price, shipped same day.
Jason

23 Mar 2017
Ordered the cartridges on a public holdsy here n Melbourne, received the cartrdges before lunch on Wednesday.
Can't complan about the setrvce, prompt.
Recomended Ink Depot to my son for cartrdge purchases.
Reg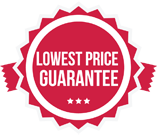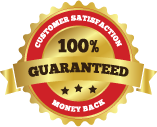 90 Day Money Back
Guarantee for your peace of mind
(read more)
We have detected that your browser does not support cookies, or has set cookies to be disabled.
To continue shopping online, we encourage you to enable cookies on your browser.
For
Internet Explorer
browsers, please follow these instructions:
Click on the Tools menubar, and select Internet Options
Select the Security tab, and reset the security level to Medium
We have taken this measurement of security for your benefit, and apologize upfront if any inconveniences are caused.
Please contact the store owner if you have any questions relating to this requirement, or to continue purchasing products offline.
Continue Shopping