100% NO RISK MONEY BACK GUARANTEE | FREE SHIPPING ON ALL ORDERS OVER $99.00
0 ITEMS
$0.00
Find your Printer

Loading...please wait

Advanced Printer Search
Customer Reviews
Excellent

4.9 / 5 based on
2783 reviews

30 Apr 2017
Ordered 4.45pm Friday delivered Monday morning!
Have bought ink here for years and will continue to do so.
Petronella

30 Apr 2017
Product excellent; but, delivery service very poor. Was supposed to be left at my front door. I was home all day and all I received was a card saying I needed to collect at the post office.
Graham

29 Apr 2017
Fantastic transaction.
The quickest delivery I have encountered. Quality product.
Steven

29 Apr 2017
A very good company to deal with. They do what they claim to and their prices are great.
Don J.

29 Apr 2017
Very happy with the service, always extremely prompt. Handy when you need your ink quickly because you forgot to order it earlier.......
Rosemary

29 Apr 2017
Very pleased with the speed of delivery, has certainly engendered trust in the company. Will definitely use again
Elizabeth

29 Apr 2017
Next day delivery was the best
Barbara

28 Apr 2017
the cartridge was delivered but the delivery person just left a card at the front door and I had to drive to the post office to collect it the next day. Funny though, we were at home that afternoon and the delivery person did not make much of an effort to find us. We were in the back garden working.
The product was good but the delivery service was pathetic - in future just leave it on the door step.

Barrie

28 Apr 2017
thank you for your excellent service & prompt delivery
Nola

28 Apr 2017
all good
Sylvan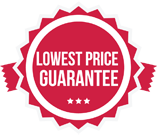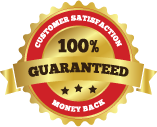 90 Day Money Back
Guarantee for your peace of mind
(read more)
We have detected that your browser does not support cookies, or has set cookies to be disabled.
To continue shopping online, we encourage you to enable cookies on your browser.
For
Internet Explorer
browsers, please follow these instructions:
Click on the Tools menubar, and select Internet Options
Select the Security tab, and reset the security level to Medium
We have taken this measurement of security for your benefit, and apologize upfront if any inconveniences are caused.
Please contact the store owner if you have any questions relating to this requirement, or to continue purchasing products offline.
Continue Shopping