100% NO RISK MONEY BACK GUARANTEE | FREE SHIPPING ON ALL ORDERS OVER $99.00
0 ITEMS
$0.00
Find your Printer

Loading...please wait

Advanced Printer Search
Customer Reviews
Excellent

4.9 / 5 based on
3063 reviews

23 Jul 2017
Received in less than 24hrs
Brian

23 Jul 2017
so easy to order and super fast delivery .
Mark

23 Jul 2017
Both items were delivered in perfect condition and in good time.
Peter

23 Jul 2017
Good service and voucher discount and prompt delivery. I gave 4 stars because had to by the ink cartridges individually, whereas last year could get a better deal by buying a package of all canon inks required. I suggest INKDEPOT should join the ACORNS found money deals.
Alex

23 Jul 2017
Very prompt service, had initial problem with one of the cartridges leaking when received however it was replaced immediately without any hassles.
Geoff

23 Jul 2017
very good and efficient service ,Thanks , John
Jan

23 Jul 2017
Wonderful service! So fast and such a huge range. Competitively priced with rewards too. Would certainly be happy to recommend! Thank you.
Anne

23 Jul 2017
Ink Depot offer the BEST PRICES on my range of Canon genuine Inks and always deliver to Sydney the very next day after ordering. Also - Free Delivery when the Order is over $99.
They also 'keep in touch' with a Discount Offer, which always seems to be at the right time when refills are needed.
Don

22 Jul 2017
Delighted to get my order so promptly in country Victoria. Thank you
Lisa

22 Jul 2017
Very prompt service. Thanks!
Jarvis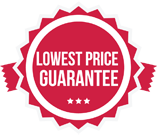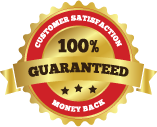 90 Day Money Back
Guarantee for your peace of mind
(read more)
We have detected that your browser does not support cookies, or has set cookies to be disabled.
To continue shopping online, we encourage you to enable cookies on your browser.
For
Internet Explorer
browsers, please follow these instructions:
Click on the Tools menubar, and select Internet Options
Select the Security tab, and reset the security level to Medium
We have taken this measurement of security for your benefit, and apologize upfront if any inconveniences are caused.
Please contact the store owner if you have any questions relating to this requirement, or to continue purchasing products offline.
Continue Shopping