100% NO RISK MONEY BACK GUARANTEE | FREE SHIPPING ON ALL ORDERS OVER $99.00
0 ITEMS
$0.00
Find your Printer

Loading...please wait

Advanced Printer Search
Customer Reviews
Excellent

4.9 / 5 based on
3680 reviews

19 Jan 2018
Very good service and prompt delivery
jan

19 Jan 2018
Fast delivery and reasonable prices.
Sue

19 Jan 2018
Very.impressed with how quickly I received this product I haven't used them yet.
Ronda

19 Jan 2018
As expected, excellent service. Can't believe how quickly your order is dispatched. Well done Ink Depot.
Marie Moore
Marie

19 Jan 2018
Very quick delivery and accurate goods
Robin

19 Jan 2018
Good price.
Robert

19 Jan 2018
Never had a problem. Orders filled and shipped quickly.
Les

19 Jan 2018
Friendly staff, exceptional service. Prompt delivery. Very affordable price. Thoroughly recommend this company and their goods.
Thank you Ink Depot.. Maria
Maria

19 Jan 2018
Very good service and delivered promptly.
Neil

19 Jan 2018
Brilliant always and highly recommended
Peter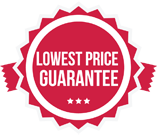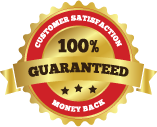 90 Day Money Back
Guarantee for your peace of mind
(read more)
We have detected that your browser does not support cookies, or has set cookies to be disabled.
To continue shopping online, we encourage you to enable cookies on your browser.
For
Internet Explorer
browsers, please follow these instructions:
Click on the Tools menubar, and select Internet Options
Select the Security tab, and reset the security level to Medium
We have taken this measurement of security for your benefit, and apologize upfront if any inconveniences are caused.
Please contact the store owner if you have any questions relating to this requirement, or to continue purchasing products offline.
Continue Shopping