Ink Cartridges for Canon PIXMA iX6860 Printers in PIXMA Series
The Canon PIXMA iX6860 uses the following PGI-650, PGI-650XL, CLI-651, CLI-651XL Ink Cartridges namely - CLI-651 Photo Black, CLI-651 Cyan, CLI-651 Magenta, CLI-651XL Photo Black, CLI-651XL Cyan, CLI-651XL Magenta, CLI-651XL Yellow, CLI-651 Yellow, PGI-650 Black, PGI-650XL Black.
Ink Depot offers a great range Ink Cartridges for your Canon PIXMA iX6860 device with high quality products at very competitive prices. We offer a 100% money back guarantee for all consumables you have purchased from us and with 98% of our advertised products in stock, you can be assured of a speed delivery.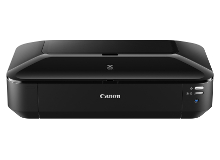 FREE delivery on all orders over $99.00
Genuine Ink Cartridges
for Canon PIXMA iX6860
Canon PIXMA iX6860 Accessories
View Product

4.7 (26)
Claim your money back guarantee for your Canon PIXMA iX6860 Ink Cartridges / Consumables
All products sold by Ink Depot are supported by a 100% money back guarantee. If you are not entirely satisfied with the performance of your PIXMA iX6860 printer consumables then we will gladly offer you a refund, credit or replacement. This guarantee is valid for up to 90 days after the date of your purchase. For further details about the terms and conditions of this guarantee offered by Ink Depot please see our see returns policy.
How fast will your Canon PIXMA iX6860 consumables be delivered to you?
We use FAST Australia Wide courier delivery. Your cartridges will usually be dispatched from either the Melbourne, Sydney, Brisbane, Adelaide or Perth Warehouse the same day if ordered before 1pm. As a general guide, deliveries to major cities will take 1 to 2 days whilst it could take up to 5 days for more remote areas. We offer FREE delivery for orders over $99.00 or only $6.95 for orders under $99.00. See our shipping policy for further details.
If you are looking for an updated driver or an instruction / user manual for your PIXMA iX6860 printing device, please check the Manufacturers' website.
What our customer says about their PIXMA Series or PIXMA iX6860 Ink Cartridges purchases

Peter, Friday 16 April, 2021
great company, very fast delivery, ordered Wednesday delivered Friday morning. very good to deal with.

Margaret, Thursday 08 April, 2021
Always have had next delivery.

Bill, Tuesday 23 March, 2021
.

Lorraine, Sunday 21 March, 2021
Placed our order, delivered super quick and efficiently - great service!!!

Sheila, Thursday 18 March, 2021
Very fast delivery... would recommend this company to anyone.

Elizabeth, Sunday 14 February, 2021
Great service, excellent products and quick delivery. I could not be happier, I would recommend this business to anyone.

Mick, Thursday 28 January, 2021
Product and service excellent and timely

Adele, Sunday 24 January, 2021
Super quick delivery and a great price :)

Baburao, Friday 22 January, 2021
The service is very good. I got it on the second day. I am happy to go back and buy my future stocks.

Reg, Friday 22 January, 2021
I have used inkdepot for several years now and have found the ordering process easy and convenient to use. In all orders, the product has been at my doorstep within days of ordering. Inkdepot has been honourable and reliable in its dealings with me. I have no reservations in recommending them to anyone who seeks well priced printer ink with a terrific delivery record.

Margaret, Wednesday 13 January, 2021
Always prompt next day service

Heather, Friday 18 December, 2020
Easy site to move around and find what you want. Very quick prompt delivery, Just wonderful.

Sharon, Saturday 12 December, 2020
Super fast delivery and great customer support when required. Have been using Ink Depot for years now!

Askar, Thursday 17 September, 2020
Delivered next morning!

Kim, Wednesday 19 August, 2020
Easy website to use, great prices and super fast postage

Roy, Thursday 09 July, 2020
A1 Service... prompt dispatch and qiuck delivery. Excellent all round experience. I have used Ink Depot for a long time and have checked them regularly against competitors and their prices have always been the best.

Nick, Wednesday 27 May, 2020
Basically next day delivery to my door, great service👍🏼

Peter, Saturday 09 May, 2020
great customer service, very fast delivery, ordered one day, delivered next day.

Robert, Sunday 03 May, 2020
Very easy ordering process, good online communication, products received in good condition and in good time. I've been using these products for some time and their performance is excellent. I have no hesitation in recommending this company and their products.

Caroline, Saturday 04 April, 2020
Exceptional company! They always deliver super fast and products are exactly as ordered. Highly recommend

Cathrine, Sunday 29 December, 2019
Have been ordering through Ink Depot for many years now and am always happy with their prompt delivery and great products. Economical too!

Lorraine, Sunday 24 November, 2019
Once again, I applaud the company's service. A quick on line order and delivery the next business day. Great service.

brian, Sunday 10 November, 2019
excellent is not high enough to rate these guys great service and very reliable

Beverley, Wednesday 25 September, 2019
Ordering from the Inkdepot website is easy, convenient and safe. Items are quickly found and prices are very competitive, in fact, the best on the day. Completing the purchase is without hassle and delivery is FAST with items safely packaged and as described. I have made several purchases via the Inkdepot website and have not been disappointed. Thank you!!

Marjorie, Friday 30 August, 2019
Very happy with all items purchased.

Robert, Friday 09 August, 2019
Excellent product and delivery.

Ian, Friday 19 July, 2019
Quick and great service. But it's a pity the couriers don't leave the parcel where you requested.

Berenice, Tuesday 14 May, 2019
Excellent Company. Fast, efficient Service. Would highly recommend.

Peter, Sunday 21 April, 2019
Fantastic service.

Scott, Thursday 28 February, 2019
The usual very good service

Anne, Thursday 20 December, 2018
Excellent service. Ordered in the morning and they were delivered by the afternoon.

Laraine, Tuesday 04 December, 2018
Always great products at great prices and swift dispatch too! :O)

Cheryl, Thursday 15 November, 2018
All the Ink Cartridges that i have brought here have worked well with no problem.. The Compatible ones work just as well as the Genuine one..

Doug, Wednesday 14 November, 2018
Speedy service.. good products

Peter, Thursday 11 October, 2018
Inkdepot prices are very competitive, but the best part of dealing with this company is that my order was processed and delivered super fast. I will certainly deal with this company again. Peter

Peter, Wednesday 19 September, 2018
Always reliable and good value

Carol, Saturday 04 August, 2018
Exceptionally fast. Ordered in the afternoon and it arrived mid morning the following day. Great price too!

Karyn, Friday 15 June, 2018
Not the usual prompt efficient experience this time. Needed these urgently...Have always received order same day or early next day. This time three day turn around. Different Courier. I guess different process.

Geoffrey, Sunday 13 May, 2018
Never had better service, very impressed, never go anywhere else!

Lea, Monday 30 April, 2018
Super fast shipping! Was so pleased with the quality of the ink cartridges too! Would definitely buy again!

Gary, Wednesday 18 April, 2018
Impeccable service. Placed my order online prior to noon and order was on my doorstep in Melbourne the following day.

Noel, Sunday 01 April, 2018
Great service. Speedy delivery. Definitively use again & again.

Robyn, Thursday 01 March, 2018
Excellent products and exceptional service. Arrived the day after the order was instigated. Thanks

Peter, Friday 02 February, 2018
Ink Depot has always remained the best price of all and delivery is always very prompt will keep buying my ink from them.

Maria, Friday 19 January, 2018
Friendly staff, exceptional service. Prompt delivery. Very affordable price. Thoroughly recommend this company and their goods. Thank you Ink Depot.. Maria

Rod, Thursday 21 December, 2017
Very efficient service

Jeffrey, Thursday 26 October, 2017
Great service, easy to read site and wonderful experience.

Richard, Sunday 15 October, 2017
Prompt service and well priced. Highly recommend Ink depot.

Laurie, Saturday 16 September, 2017
Very efficient service. Highly recommend.

Robert, Friday 11 August, 2017
Delivery in the past has been very prompt. However you seem to have a new delivery company, and the last order took a week to arrive

Ian, Thursday 20 July, 2017
Thanks I have only used your service 3 times and the quality of the product has caused no problems with my printer. Timely arrival of product by the next day.

Helen, Monday 03 July, 2017
Great prices and delivery is always prompt. Good to be able to deal with a reputable company such as this.

Michael, Monday 19 June, 2017
excellent

Greg, Thursday 01 June, 2017
Arrived from interstate super quick

Berenice, Monday 08 May, 2017
Great Service from these Guys. Prices are also competitive. Have used then for years and will continue to do so.

michael, Tuesday 04 April, 2017
very good srvice

Jenny, Saturday 11 March, 2017
Products arrived within day or two if ordering and pricing very competitive. 👍

Philip, Sunday 05 March, 2017
Fast reliable service with competitive pricing

Don, Thursday 02 February, 2017
Ink Depot offer a comprehensive range of genuine quality products at the best price in the market and their Delivery arrangements are speedy and reliable. They make regular contact with Customers and make regular special discount value offers. There is also a discount benefit to be obtained by recommending Ink Depot as a supplier to friends - when friends follow-up with an order and discover the value.

Lois, Thursday 26 January, 2017
Very promp delivery which is important when you have run out of ink.

Rewa, Sunday 18 December, 2016
All performed well on my Canon MG 760 printer

Berenice, Wednesday 07 December, 2016
I commend Ink Depot to anyone looking for Ink Cartridges and excellent Service. I ordered the wrong cartridge and immediately rang Ink Depot thinking they had sent the wrong one, but no it was my fault!. Ink Depot had the correct Cartridge delivered to my house within 24hrs and offered to take the wrong one back. I chosde to keep that one for use later. I can't recommend this Company enough for their Service, Timing of Deliveries and Prices. Thank you. Berenice

David, Saturday 19 November, 2016
Competitive pricing and prompt service. Exactly what I want!

Barbara, Monday 07 November, 2016
Excellent service

Peter, Thursday 27 October, 2016
always prompt and very willing to fix if there is ever a problem

Jasmine, Monday 17 October, 2016
Fast delivery service, great product :) Mary

PAM, Sunday 25 September, 2016
We have been dealing with Ink Depot for many years and as always the service was excellent and the cartridges were delivered overnight to our Treasurer who lives up the country, I would highly recommend Ink Depot to anyone who needs good quality product. Yours Sincerely Pam Forsdike OAM Secretary VAA NSW Branch

Trevor, Thursday 01 September, 2016
Great Product - Great service

Doreen, Saturday 27 August, 2016
I would not think of getting my ink cartridges anywhere else, I place my order by phone and it is in my hands the following day. More than satisfied with the service.

Enoch, Tuesday 02 August, 2016
Overall satisfied with experience. Quick delivery. One problem is that the ink arrived looking like the box had been opened before and glued shut again (the edges weren't even aligned properly), but the ink inside does not look like they've been tampered with. Will keep an eye out on performance and update if there are issues. Thanks

Graeme, Friday 15 July, 2016
Unbelievably fast delivery and a very competitive price'

Louise, Sunday 19 June, 2016
So fast to order deliver and receive - thank you Ink Depot!

vincent, Sunday 22 May, 2016
great produce sent very quickly thanks

Barry M, Thursday 14 April, 2016
I have be dealing with Ink Depot for some time now I find they are helpful and their products to be excellent. Their delivery time is also fast and efficient.Excellent service to Perth, within 24hrs. Barry M Smith

Steve, Sunday 27 March, 2016
Great service. Delivered in 2 days

Graeme, Saturday 12 March, 2016
Super fast delivery, you won't be caught out without ink. recommend inkdepot great service.

Clara, Thursday 25 February, 2016
Great service. Excellent products.

Karen, Wednesday 27 January, 2016
So easy to order & products arrived within 2 days, great service.

Heather, Sunday 24 January, 2016
Great purchase very prompt delivery, very happy with purchase.

John, Friday 25 December, 2015
As always very happy with prompt service & good condition of inks on arrival

John, Sunday 29 November, 2015
Easy to order, great prices and excellent delivery time. Thanks for outstanding service. John

Patricia, Saturday 21 November, 2015
I am very happy with your supplies of ink and especially with your very quick delivery when I purchase $99.00 or over in one order. I am not a huge ink user but have always have a good run out of your cartridges. I think in all the times I have purchased Ink Cartridges from you I have only had a problem with one which you replaced free of charge. I prefer to purchase my ink requirements from Ink Depot than locally ad you are cheaper and cartridges are good. PJ de Brueys

Sharon, Wednesday 28 October, 2015
I Have placed 2 orders with Ink depot in the last 12 months and have found their service is very prompt with fast delivery...Thank You Ink Depot..

lester, Friday 09 October, 2015
THANK YOU FOR YOUR PROMPT AND EFFICENT SERVICE AT AN EXELLANT PRICE

Eren, Wednesday 02 September, 2015
great products, fast delivery and great service

Louise, Thursday 30 July, 2015
Great product, great service and really prompt delivery - The customer rewards program is also a bonus for what is hassle free purchasing of all our printing needs. Thank you!

Eren, Sunday 05 July, 2015
Great quality and speedy delivery

Frank, Sunday 05 July, 2015
great service

Kerstin, Sunday 21 June, 2015
Excellent customer service, always fast delivery, packed very well. I have been a customer for many years now. I just find it sometimes difficult to find the right type of ink for my printer on the website because the colours are not always on the same page.

Brad, Saturday 09 May, 2015
Both times I've ordered from InkDepot, the order has arrived on the afternoon of the same day that the order was placed. Now that's fast service! I like that.