Ink Cartridges for Canon PIXMA Home TR8660 Printers in PIXMA Series
The Canon PIXMA Home TR8660 uses the following PGI-680, PGI-680XL, PGI-680XXL, CLI-681, CLI-681XL, CLI-681XXL Ink Cartridges namely - CLI-681 Black, Cyan, Magenta & Yellow, CLI-681 Black, CLI-681 Cyan, CLI-681 Magenta, CLI-681P Photo Blue, CLI-681XL Black, Cyan, Magenta & Yellow, CLI-681XL Black, CLI-681XL Cyan, CLI-681XL Magenta, CLI-681XLP Photo Blue, CLI-681XL Yellow, CLI-681XXL Black, CLI-681XXL Cyan, CLI-681XXL Magenta, CLI-681XXLP Photo Blue, CLI-681XXL Yellow, CLI-681 Yellow, PGI-680 Black, PGI-680XL Black, PGI-680XXL Black.
Ink Depot offers a great range Ink Cartridges for your Canon PIXMA Home TR8660 device with high quality products at very competitive prices. We offer a 100% money back guarantee for all consumables you have purchased from us and with 98% of our advertised products in stock, you can be assured of a speed delivery.
FREE delivery on all orders over $99.00
Genuine Ink Cartridges
for Canon PIXMA Home TR8660
Canon PIXMA Home TR8660 Accessories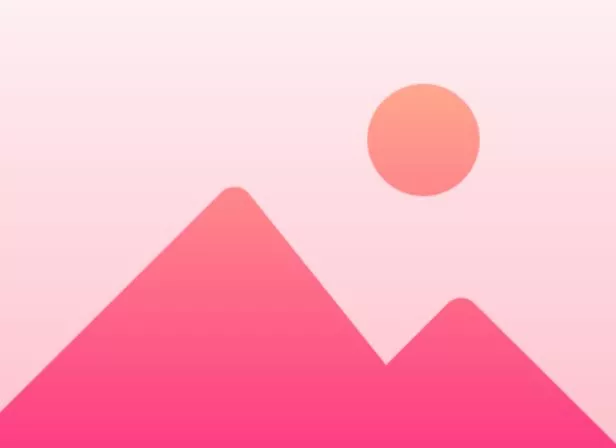 View Product

5.0 (8)
Frequently Asked Questions
How to Replace / Install Canon Pixma TR8660 ink cartridges?
First, turn ON the power.
Open the front cover of the printer.
The cartridges will automatically move to the replacement position.
Push down on the ink cartridge locker to remove the empty cartridge.
Once you have removed the empty cartridge, replace it instantly. Remove the protective tape from the new cartridge.
Don't touch any metallic parts or the printhead nozzle on the new cartridge as this can affect the initialisation of the cartridge and print quality performance.
Insert the new

Canon Pixma TR8660

catridge

and push upward to land in the correct place.
Close the paper output cover.
How do I connect Canon Pixma TR8660 printer using AirPrint?
We can print easily by using AirPrint applications.
Check the

Canon Pixma printer

is turned ON.
The Canon printer and AirPrint IOS device must be connected to with the same wireless network.
Open the app and find the printer device.
Select the printer Canon Pixma TR8660.
Set the printer setting options for number of copies, double-side prints, colour settings etc.
Select the pdf, word document or photo to print.
Finally, click print.
Claim your money back guarantee for your Canon PIXMA Home TR8660 Ink Cartridges / Consumables
All products sold by Ink Depot are supported by a 100% money back guarantee. If you are not entirely satisfied with the performance of your PIXMA Home TR8660 printer consumables then we will gladly offer you a refund, credit or replacement. This guarantee is valid for up to 90 days after the date of your purchase. For further details about the terms and conditions of this guarantee offered by Ink Depot please see our see returns policy.
How fast will your Canon PIXMA Home TR8660 consumables be delivered to you?
We use FAST Australia Wide courier delivery. Your cartridges will usually be dispatched from either the Melbourne, Sydney, Brisbane, Adelaide or Perth Warehouse the same day if ordered before 1pm. As a general guide, deliveries to major cities will take 1 to 2 days whilst it could take up to 5 days for more remote areas. We offer FREE delivery for orders over $99.00 or only $6.95 for orders under $99.00. See our shipping policy for further details.
If you are looking for an updated driver or an instruction / user manual for your PIXMA Home TR8660 printing device, please check the Manufacturers' website.
What our customer says about their PIXMA Series or PIXMA Home TR8660 Ink Cartridges purchases

Judith, Friday 08 July, 2022
Excellent service - very competitive prices and next day delivery to a country town

Margaret, Friday 01 July, 2022
Happy to recommend, very prompt.

GEOFF, Friday 17 June, 2022
My order was shipped and delivered within 2 days of ordering and I was kept in the loop regarding the courier etc. Geoff Randall

Mark, Thursday 09 June, 2022
As always... great price and quick delivery.

Brian, Saturday 23 April, 2022
As usual, prompt delivery of my inks. Thank you

Peter, Thursday 21 April, 2022
fast response and delivery at a good price

Geoff, Sunday 03 April, 2022
As per usual, excellent pricing for two sets of Canon cartridges, and super fast delivery. As a repeat customer, I have no hesitation in recommending Inkdepot as a reliable retailer selling printer consumables at the lowest available prices. Top rating on all counts!

John, Tuesday 29 March, 2022
Prompt -- no fuss -- no bother. As always!

Cheryl, Sunday 27 March, 2022
Quick delivery, customer service support great and great savings too - thank you.

Ruth, Thursday 17 March, 2022
Unbelievable service & very quick delivery.

Heather, Wednesday 16 March, 2022
Prompt delivery and excellent service

Vicki, Monday 14 March, 2022
Great service

John, Wednesday 09 March, 2022
Once again quick turn around, I gather your pricing is still equal or better than Office Works.

KEVIN, Wednesday 02 March, 2022
Great service website and variety of products everything we needed was delivered surprisingly quickly. Thank you

Sue, Sunday 27 February, 2022
Prompt & efficient service

Sue, Wednesday 16 February, 2022
Same very efficient fast delivery to rural SA. Great to receive the same good service continuous over 10 years.

Lorraine, Friday 11 February, 2022
Friendly efficient service.

Heather, Thursday 10 February, 2022
Excellent service. Fast prompt delivery. Very happy with ink depot..

David, Wednesday 26 January, 2022
excellent service, amazingly rapid delivery ( particularly so given Covid ) good price Very satisfied customer

Jeffrey, Wednesday 26 January, 2022
Printer inks were delivered fast.

Ron, Thursday 20 January, 2022
Goods ordered arrived faster than I thought likely by Aust Post - fantastic service. Items were as ordered and in perfect condition.

Arthur, Saturday 25 December, 2021
Inkdepot is only one of a few that still give outstanding products and service. I strongly recommend this company to all potential buyers. Happy Christmas to all the staff.

Margaret, Wednesday 08 December, 2021
Thank you for your amazing and quick delivery. I ordered on 7 December @ 10.38am and I received my order on 8 December @ 7.20am. Always have had next day delivery however this time it was even quicker than usual.

Malcolm, Monday 06 December, 2021
Amazing service so quick and well packed too.

Jan, Friday 12 November, 2021
Always reliable and FAST

Janna, Wednesday 20 October, 2021
Great customer service, speedy delivery and excellent products. Thank you inkdepot for your prompt attention to my orders every time. xxoo

Attila, Sunday 17 October, 2021
Awesomely quick delivery. Keep up the great service.

Janine, Thursday 14 October, 2021
always an efficient & prompt delivery

Peter, Saturday 09 October, 2021
Excellent service. Being a first time customer they rang and checked everything then it was only four days to arrive at my house - locked down in Melbourne. Definitely recommended.

John, Friday 08 October, 2021
As always, easy to make a purchase and incredibly prompt delivery. You set the benchmark for others to aspire to!