Find your Printer



Loading...please wait
Customer Reviews
Excellent

4.9 / 5 based on
4285 reviews

16 Jul 2018
Ordered one day, received the next. Very efficient.
Kerrie

15 Jul 2018
prompt service, time will tell re quality of inks.
Max

15 Jul 2018
Easy to order, very prompt service, good quality product, highly recommended. Roza
Roza

15 Jul 2018
Easy purchase, quick order and delivery and the right product
Angelique

14 Jul 2018
Wonderful service....ordered in the morning, delivered that afternoon. You couldn't ask for more :)
Pam

14 Jul 2018
received on time,in good order, and now printing ok.. THANK YOU
lester

14 Jul 2018
Efficient, prompt service.
Anne

14 Jul 2018
The service and delivery was exemplary. Your company is the most professional to deal with and it should be an example to other.
John

14 Jul 2018
I'm surprised there is still room on the page for testimonials for this company and their products. I'm sure everyone has the same opinion I do abd that is that both are extraordinary. Options, service, performance is second to none. Keep it up team. Ive referred you to so many people I just don't keep count. Cheers. Brenda Ibels
Brenda

14 Jul 2018
Quick and easy - and good price. The only way/place to buy cartridges.

Bente H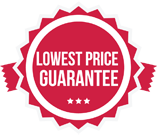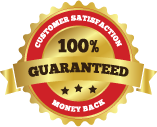 90 Day Money Back
Guarantee for your peace of mind
(read more)